Wyborowa 2014
New bottle presentation
Hello all, another commercial that I have dag out of a storage archive. I did it at the end of 2014 (if the data tags on the files do not lie).
My responsibility here: fluid sim, render, layout, compositing.
Model of the bottle was delivered by the Client and then fixed by Artur Szymański.
First it was rendered in V-Ray… but now I have recreated the setups and rendered it in iRay.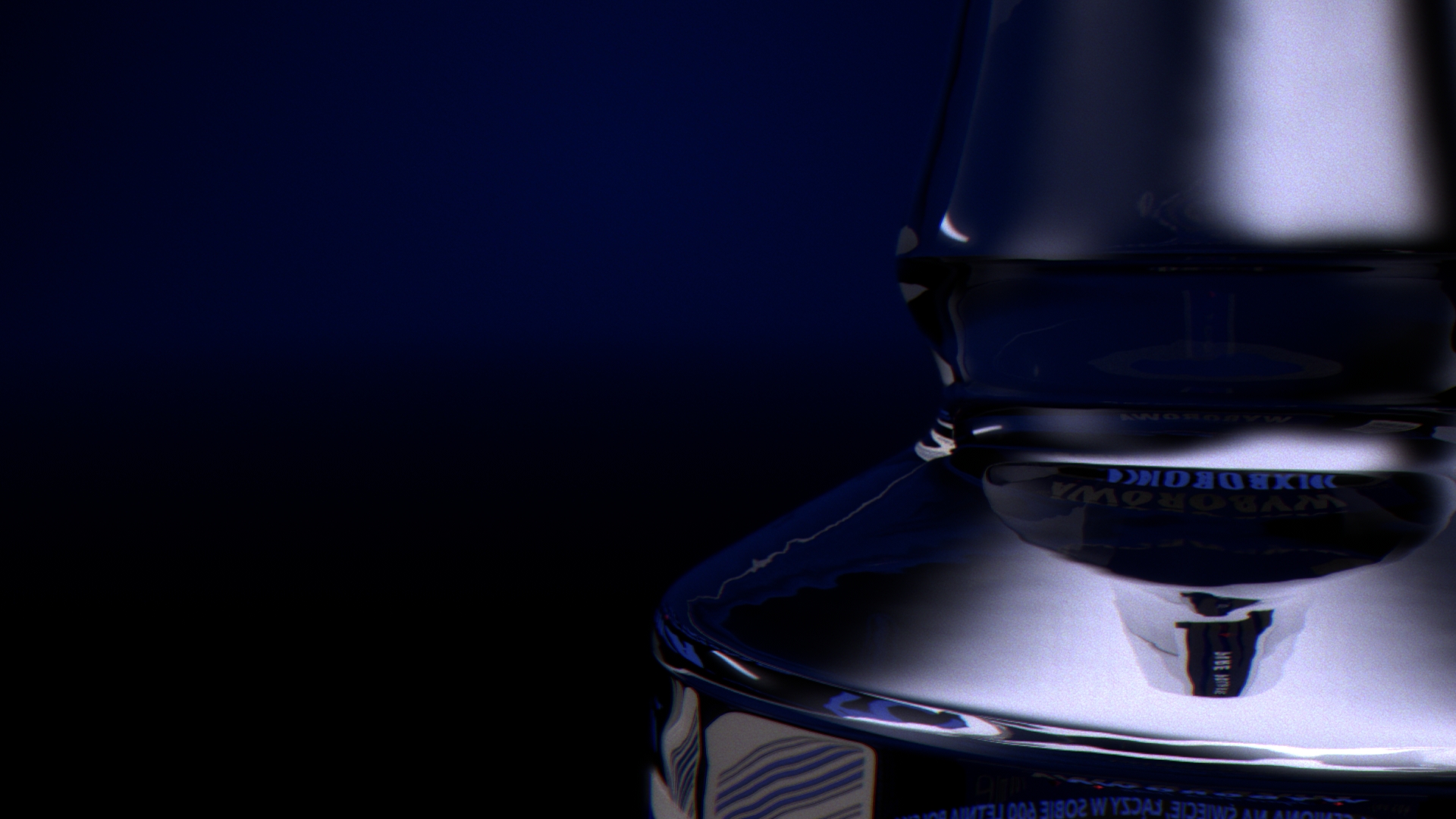 V-Ray (left)  |  iRay (right)
Some scrappy notes:
Software: RealFlow 2014, 3DS Max 2013 (vRay), 3DS Max 2015 (iRay 3), NukeX 8
vRay: ~11min/frame (resolution 1400/788)
iRay: ~18min/frame (resolution 1920/1080) – iteration count was usually set to 2000 (in one scene I had to bump it to 3000 to get rid of nasty fireflies and noise)
ps. I have no bloody idea how to set the CSS with Visual Composer to respect custom CSS per page – hence sorry for the white stripe underneath the header.